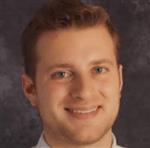 Zach can't say enough positive things about his experience with Teachers' Teammates! Currently teaching general music to grades 1 through 5 in the Upper Darby School district, he heard about Teachers' Teammates from a 6ABC News feature last August. Zach went to the organization's website and knew that he could save some pretty big money by becoming a member and shopping for classroom supplies using the online warehouse. The previous year, Zach estimates that he spent about $500 out of pocket on classroom supplies that weren't covered with his classroom stipend. Those supplies included pens, paper, whiteboards, small manipulatives, erasers, crayons, markers and lesson plans – things his classroom routinely runs out of. Shopping online with Teachers' Teammates not only saved Zach some money but allowed him to purchase even more by placing his quarterly order of 25 products (usually up to 24 of each product) that is standard with all teacher memberships. Teachers' Teammates President, Raelyn, even found Zach some elementary school musical instruments for his classroom.
Zach said the experience of shopping online was great. He has been purchasing some incentive bags that are filled with 40+ miscellaneous items that can be given to students as motivational tools. Shopping was easy and quick and the inventory is ever changing but there are always items that he needs for the children he teaches.
"Teachers' Teammates has helped me tremendously with my job by supplying me with valuable resources. I especially like the incentive bags that I can use to keep kids on task and I don't have to spend my own money on pencils, crayons, and other items we routinely use. Raelyn will often set aside musical classroom items if they happen to come in too."

Zachary V.
Zach said that he would definitely recommend Teachers' Teammates to other teachers and has been spreading the word within his Upper Darby school. One of the problems Zach has as a music teacher is that because he teaches the whole school, he doesn't send out a supply list every summer for students to bring in at the beginning of the school year. It's one of the many reasons he is glad to have found Teachers' Teammates.
"I appreciate having TT as a resource to get materials I need and someone like Raelyn who helps me get what I need for my classroom."